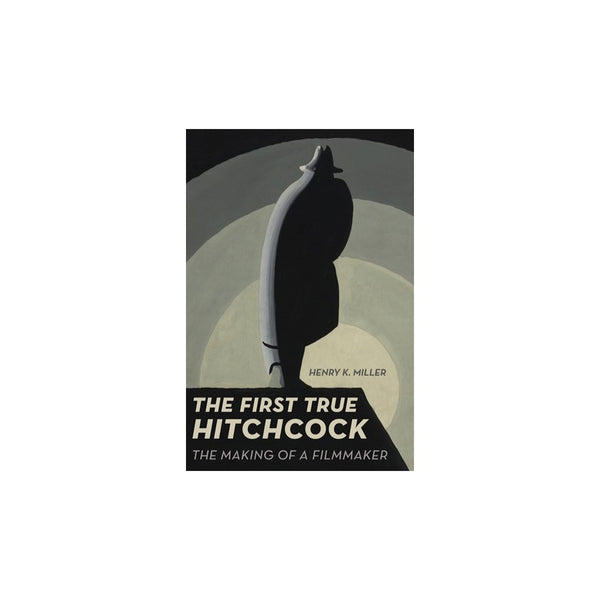 The First Time Hitchcock - Softcover
---
---
This untold origins story of the filmmaker excavates the first true Hitchcock film and explores its transatlantic history.

Hitchcock called

The Lodger

 "the first true Hitchcock movie," anticipating all the others. And yet, the story of how

The Lodger

came to be made is shrouded in myth, often repeated and much embellished, including by Hitchcock himself. The truth—revealed in new archival discoveries—is stranger still.

The First True Hitchcock

follows the twelve-month period encompassing

The Lodger'

s production in 1926 and general release in 1927, presenting a new picture of this pivotal year in Hitchcock's life. Henry K. Miller situates

The Lodger

against the backdrop of a continent shattered by war and confronted with the looming presence of a new superpower, the United States, whose most visible export was film. This previously untold story of 

The Lodger'

s making in the London fog, and attempted remaking in the Los Angeles sun, is the story of how Hitchcock became Hitchcock.
Pages: 256
Published: April 2022
Every purchase supports ACMI. 
Share this Product
---
---
---